We celebrate and remember life by honoring the accomplishments of those that have gone before us. We put great value in supporting families in a difficult time and will always strive to provide excellent client service and maintain a serene place for reflection.
Meet our Team
Teresa and Tess Flood (Yep – we're related!)
Owners
Our mother & daughter team is fully committed to making Rosedale Valley Memorial Gardens the oasis it was originally built to be. We know what it's like to lose your someone, and we take great pride in providing you and your group with a space you can feel comfortable visiting.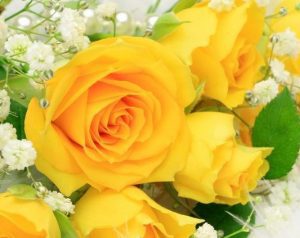 In 1992, Teresa & Pete (now deceased) chose to move the family from Dallas, TX to Christian County – Rosedale's home. This community helped shape our family. We could not be happier with Rosedale's private, yet convenient location being a part of such an area.
Lilly McCown
Sales and Service Manager
As a business professional, I have vast experience working with clients across a broad range of needs, and in various industries. I've worked in the insurance and financial services industry for many years and in addition have owned and operated several successful businesses. I am excited to Join the team at Rosedale Valley Memorial Gardens. I am very passionate about working with families to help answer questions and make informed decisions that they can be confident in.